HOW TO SPA
To enjoy your spa experience to the fullest potential, please familiarize yourself with these Spa Guidelines. At the time of reservation, please inform the Spa Curator of the following: Allergies or medical conditions,including pregnancy. if you have a gender preference for your service provider, if you would like to request a specific service provider or if you are celebrating any special occasions.

Pregnancy Massage may only be performed by a Registered Massage Therapist.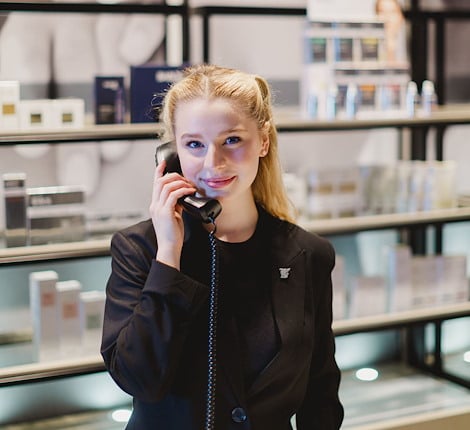 Location
10344 102 Street, Edmonton AB T5J 0K9
Wednesday: 1:00pm - 6:00pm
Thursday: 1:00pm - 6:00pm
Friday: 11:00am - 8:00pm
Saturday: 9:00am - 8:00pm
Sunday: 9:00am - 6:00pm
FREQUENTLY ASKED QUESTIONS
Who can guide me in choosing my treatments?
Allow our Spa Curator to help you plan treatments and spa services to maximize your benefits. Confer with our aestheticians to determine your desired outcome and customize a treatment to achieve this result.
What if I have special health considerations?
If you have high blood pressure, allergies, any physical disabilities or if you are pregnant, please notify our Spa Curator before booking treatments. Your wellbeing is our primary concern. If you experience discomfort at any time during your spa services, please alert your therapist immediately.
What should I wear during my treatment?
You are welcome to wear whatever is most comfortable, but most patrons enjoy body treatments at Spa by JW without clothing. During all treatments, the body is fully draped, except for the area being worked on. You'll find comfy robes and slippers in lockers in the men's and women's lounges both before and after your treatment. Bathing suits are required for the pool and whirlpool.
Should I shave before a treatment?
We recommend that men shave at least two (2) hours before a scheduled facial but it is not mandatory. Shaving is not recommended prior to any body treatments or hair removal services.
What about payment for spa services?
We accept all major credit cards and traveler's checks. You may also charge spa services to your JW Marriott Edmonton ICE District bill. Payment is accepted prior to your treatments for your convenience.
What if I am pregnant?
Many beneficial spa services can be enjoyed during pregnancy. Please notify our Spa Curators if you are pregnant when you make your appointment so they can offer guidance on the few treatments that should be avoided.
Are gift cards available from the spa?
Yes. Purchase spa gift cards for a specific dollar amount or for particular services. These gift cards may be used for both services and purchases in our spa boutique.
SCHEDULING AN APPOINTMENT
To schedule an appointment, please speak with one of our Spa Curators, who will be pleased to assist you with your selection. Hotel guests can dial At Your Service and request Spa by JW. Guests not staying in the hotel are welcome to book by calling the Spa directly at 780.784.7984. To ensure availability of your preferred time and treatment selection, we recommend making your appointment in advance. Online bookings are also available by clicking the link below.
SERVICE CHARGE
For your convenience, a 20% service charge will be added to each spa treatment. This includes gratuities distributed to the spa staff who served you during your visit. Additional gratuities may be offered at your discretion.
SPA ETIQUETTE
In order to ensure all of our guests enjoy a relaxing experience, please respect all guests' right to privacy and serenity. Please refrain from using a mobile device. Spa by JW is a smoke-free environment. Towels, slippers, shower cap and required amenities will be provided for use during your visit. The minimum age of 18 is required for access to the spa areas. Any guest deemed to be intoxicated will be denied access to the spa and facilities.
THERAPEUTIC MASSAGE TREATMENTS
SPA BY JW Edmonton works with skilled, licensed and professional therapists. Registered Massage Therapists (RMTs) are available upon request. Any changes and cancellations for massages must be made by phone at 780.784.7984.
ARRIVAL TIME
Please arrive at least 30 minutes prior to your scheduled treatment. This will allow time to fill out a health form and enjoy the lounge, steam room, pool and whirlpool. Arriving late will limit the time for your treatment, thus decreasing its effectiveness and your enjoyment. Your service will end on time, so the next guest is not delayed. The full value of your treatment will be charged.
EXPRESS TREATMENTS
Guests with scheduled appointments for Express Treatments have access to the Express Treatment Suite area only. Guests utilizing these express services may purchase a spa day pass to access all of the spa amenities for an additional fee. Please speak with a Spa Curator for additional information.
CANCELLATION POLICY
As a courtesy to other guests, we strictly adhere to the cancellation policy. A 100% cancellation fee will be incurred for any treatment cancelled less than 24 hours prior to appointment.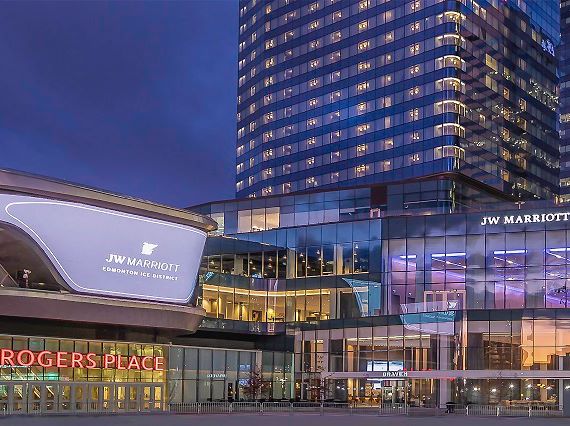 VIP VALET PARKING
Any spa service 50 minutes or longer is coupled with complimentary VIP valet parking for up to 3 hours. Should you care to extend your spa experience, additional valet parking is available at an additional cost. Please note complimentary valet parking services are not included with express treatments. Our Spa Curator will be happy to help you with coordinating this service with your spa reservation.